Our second Magic After Dark show is scheduled for Thursday November 9 and will feature: David Oliver, Skip "The Prince Of Mystery" Daniels,  John Pizzi, and Meir Yedid as host.
David Oliver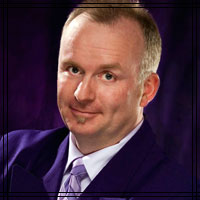 For more than 20 years David Oliver has entertained audiences on cruises, in hotels and at resorts to rave reviews. Universities, comedy clubs, cabarets and corporate events across the U.S. have asked David to come back and perform again, and again. His TV appearances include: The Early Show (CBS), Extreme Makeover: Home Edition (ABC) and a feature on the Discovery Channel.
In 2013 David took a short break from magic for recuperation and recovery after his double lung transplant. He is now better than ever and as Matt Lauer (Host of NBC's Today Show) described it… "The most amazing magic I've ever seen."
Skip Daniels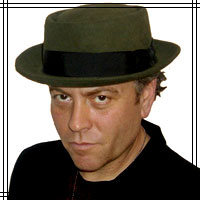 Known professionally as "The Prince Of Mystery," Skip's lifelong passion for magic has led to a very successful career with his very unique magical comedy performances at fairs, festivals and theatres throughout the United States. Based out of Boston, he is a regular fixture of the comedy club scene and can often be seen at the Comedy Studio in Cambridge.
Skip explained that his character is an orphan from Upstate New York who used to get locked up in the attic, where he found a magic book, so he taught himself magic. Then escaped because he was able to pick locks.
A Dartmouth Week review of his show explained, "The Prince of Mystery, as bitingly sardonic as he is whimsical, bedazzled the audience with feats of magic (and, presumably, mystery) all while swaggering across the stage to '80s standards. He was a big hit."
John Pizzi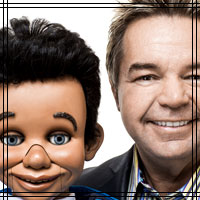 John Pizzi is a world class Ventriloquist, Magician and Comedian. He has opened for Jerry Vale, Johnny Maestro and the Brooklyn Bridge, Joy Behar, Weird Al Yankovic, The Trammps, The Regents, Al Martino, Clint Holmes and many others. He was a regular headliner at the Riviera Hotel in Las Vegas and he currently appears at the Borgata in Atlantic City.
His television credits include: America's Got Talent, Late Night with David Letterman, The Daily Show, America's Funniest People, Rascals Comedy Hour, and much more.
His high energy one-man shows have taken him to comedy clubs, resorts, colleges, and theaters across the United States. He is also a regular at the Friars Club in New York City and Los Angeles. 
Meir Yedid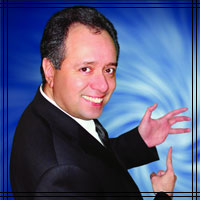 Meir Yedid has given a totally new interpretation to the phrase "sleight of hand." Disregarding the conventional accessories of the magician, Meir's nimble hands provide the setting and backdrop for a unique, visual and funny show.
His numerous awards include: Magician of The Year by SAMPA, he was the first person to ever win the Society of American Magicians Close-Up Magic Championship more than once, he was the Guest of Honor at the prestigious Obie's 4F Convention and most recently received a Christopher Foundation award for his contributions to magic. His television appearances include: Comedy Tonight (FOX), The Paul Daniels Show (BBC), Knoff Hoff Show (ZDFTV), Mind Over Matter (ACTV), Best Trick Ever (ABC2 [2 episodes]) and dozens of others that include some of the highest rated television shows in Japan, Germany, Australia and England.
His live shows and seminars have literally been seen all over the world in both the largest and smallest nightclubs, hotels and theaters and of course Las Vegas Casinos and even an Off-Broadway show. 
---
Date & Time:
Thursday November 9, 2017 at 8pm (doors open at 7pm)
Cost:
$20 per person (NO food or drink minimum)
Place:
The Turning Point Café
468 Piermont Ave
Piermont, NY 10968
(845) 359-1089
*NOTE: Show and cast are subject to change. You never know when one of our stars gets a sitcom, TV special or a million-dollar show. In those cases, we will find a suitable replacement.
Please follow and like us: