SORRY! SHOW IS SOLD OUT!
Our premiere Magic After Dark show is scheduled for Thursday November 2 and will feature our favorite performers: Mario Marchese, Harrison Greenbaum, Rocco Silano, and Meir Yedid as host.
Mario Marchese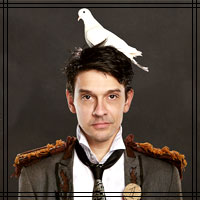 Mario "the Maker Magician" Marchese is a performer and inventor who creates his own props. He is known for his dedication to the Maker Movement and STEAM/STEM initiatives and his clever integration of DIY electronics and robotics into his performance. Despite his use of cutting edge technology, he never sacrifices the old-school slapstick vibe that audiences so love. Its vintage meets the future. Buster Keaton and Charlie Chaplin for the modern age, with a mad inventor twist.
Mario has made appearances on Sesame Street and Sunny Side Up on NBCUniversal's Sprout Channel. He is also the subject of award-winning indie documentary film, Building Magic.
Mario is currently a resident artist for New Victory Theater's LabWorks program, developing a new stage experience alongside Grammy award winning musician, Tim Kubart. Most recently, he was privileged to be a part of the creative team behind David Blaine's first ever North America tour.
Harrison Greenbaum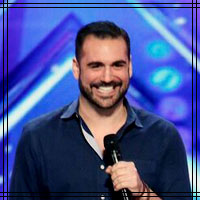 "The hardest-working man in comedy" (Time Out NY) and "one of the most unique acts you'll ever see" (AM New York), Harrison is one of Comedy Central's "Comics to Watch" and winner of the Andy Kaufman Award.
On television, Harrison has been featured on America's Got Talent, Last Comic Standing, Gotham Comedy Live, Brain Games and much more.
As a magician, Harrison was named one of "today's best" by Newsday and tours around the world as one of the stars of The Illusionists: Direct from Broadway, the biggest selling magic show in history.
Harrison's solo comedy and magic show, Harrison Greenbaum: What Just Happened?, was a sold-out smash at the Upright Citizens Brigade Theater and ran Off-Broadway for two months.
Rocco Silano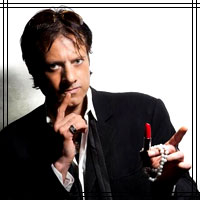 Early on in his career, Rocco studied under the legendary sleight-of-hand master Tony Slydini. After winning the Golden Lion Award for stage and close-up magic from Siegfried & Roy in 1986, his career began to flourish as a magic teacher, innovator, and world class performer.
Rocco has probably won more major awards for his magic than anyone he is the recipient of the Merlin and Golden Lion Awards, a two-time winner of the coveted Manhattan Association of Cabarets Award, and has been nominated nine times as Magician of the Year by the Academy of Magical Arts in four different categories. He won two FISM World Championships awards (1994 in Yokohama Japan and 2006 in Stockholm, Sweden). He was most recently the Guest of Honor at Obie's 4F Convention which is the most prestigious gathering of close-up magicians in the world.
Rocco has appeared in the VH1 celebrity magic reality series, Celebracadabra where he was the adviser and guide for celebrity partner and 1st runner-up, Hal Sparks.
He just came back from performing hundreds of shows at the famed Studio City Casino in Macau followed by a 30-city theater tour throughout China.
Meir Yedid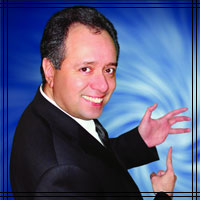 Meir Yedid has given a totally new interpretation to the phrase "sleight of hand." Disregarding the conventional accessories of the magician, Meir's nimble hands provide the setting and backdrop for a unique, visual and funny show.
His numerous awards include: Magician of The Year by SAMPA, he was the first person to ever win the Society of American Magicians Close-Up Magic Championship more than once, he was the Guest of Honor at the prestigious Obie's 4F Convention and most recently received a Christopher Foundation award for his contributions to magic. His television appearances include: Comedy Tonight (FOX), The Paul Daniels Show (BBC), Knoff Hoff Show (ZDFTV), Mind Over Matter (ACTV), Best Trick Ever (ABC2) and dozens of others that include some of the highest rated television shows in Japan, Germany, Australia and England.
His live shows and seminars have literally been seen all over the world in both the largest and smallest nightclubs, hotels and theaters and of course Las Vegas Casinos and even an Off-Broadway show.
---
Date & Time:
Thursday November 2, 2017 at 8pm (doors open at 7pm)
Cost:
$20 per person (NO food or drink minimum)
Place:
The Turning Point Café
468 Piermont Ave
Piermont, NY 10968
(845) 359-1089
*NOTE: Show and cast are subject to change. You never know when one of our stars gets a sitcom, TV special or a million-dollar show. In those cases, we will find a suitable replacement.
Please follow and like us: