This show is themed to be a Magic & Variety Show and will try to bring back a Vaudeville feel with some incredible and unique acts. First up will be veteran comedian and magician Rich Marotta, followed by a magical interlude by Harvey Leeds, with a guest appearance by world-class juggler Will Shaw. Closing the show will be EvilDan and Colleen The Sideshow Queen who will simultaneously amaze you while making you laugh and cringe. Hosting the show will be Meir Yedid.
---
Rich Marotta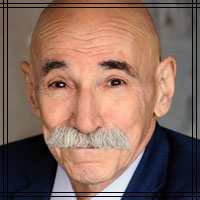 Rich Marotta has been a working professional for more than 40 years, has performed his act in all 50 states and in more than 20 countries. He combines great comedy with impeccable magic.
His fast-paced comedy magic show has headlined comedy clubs for many years and he even starred in his own Off-Broadway show with his unique blend of hilarious stand-up comedy mind boggling magic.
His television credit include: Showtime's Comic Strip Live, HBO's Comedy On The Road, The Statler Brother's Show, Saturday Live, The Last Laugh and many others.
Will Shaw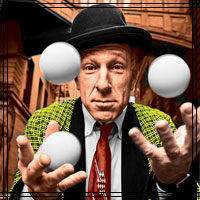 Will Shaw has been entertaining audiences as a comic juggler and variety artist since the early 1980s. Originally learning his craft as a street performer in New York City, his distinct blend of technical skill and humor has been seen in almost every imaginable venue including the streets and nightclubs of New York and at festivals in Asia, Africa and South America. He has also appeared at The Kennedy Center in Washington D.C. and at Lincoln Center in New York City.
Will was an instructor at The Ringling Bros. and Barnum & Bailey Circus and was affiliated with New York's Big Apple Circus, representing them at special events and hospitals as a member of their "Clown Care Unit."
Will has also appeared in major motion pictures (Arthur II, Her Alibi…), national television commercials (IBM, Burger King, Pizza Hut…), and many variety and talk shows like, The Late Show with David Letterman, and The Daily Show with Jon Stewart.
Evil Dan & Colleen The Sideshow Queen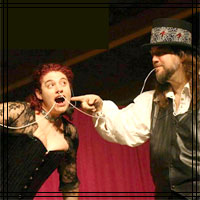 Evil Dan & Colleen will be presenting highlights from their Psychic Sideshow which is a fun-filled, family-friendly trip down the carnival midway, filled with Magic, Mind-Reading, Carnival Cons, Sideshow Stunts and More!
Evil Dan & Colleen The Sideshow Queen perform amazing magic, stunts and miracles of the human body that will have you gasp, cringe and laugh. They have been delighting audiences at festivals, conventions and theaters throughout the Northeast and have appeared on The Tonight Show with Jay Leno.
Harvey Leeds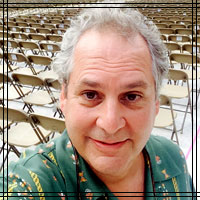 Harvey Leeds, retired from Sony Music & Entertainment, after 35 years as Senior VP of Radio Promotion and Marketing and then Senior VP of Artist Development. Leeds was responsible for the success of numerous careers including Boston, Cyndi Lauper, Gloria Estefan, Culture Club, Pearl Jam, Incubus, Rage Against the Machine to name a few. He is presently the Owner of Headquarters, a management and consulting firm within Live Nation, Inc. and manages Southside Johnny and the Asbury Jukes, Marky Ramone, Glint and the The Revel among others.
He has also had a lifelong passion for magic and comedy and will be making his on stage debut as a magician at Magic After Dark.
Meir Yedid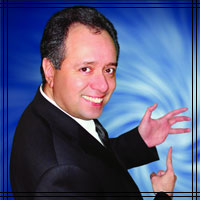 Meir Yedid has given a totally new interpretation to the phrase "sleight of hand." Disregarding the conventional accessories of the magician, Meir's nimble hands provide the setting and backdrop for a unique, visual and funny show.
His numerous awards include: Magician of The Year by SAMPA, he was the first person to ever win the Society of American Magicians Close-Up Magic Championship more than once, he was the Guest of Honor at the prestigious Obie's 4F Convention and most recently received a Christopher Foundation award for his contributions to magic. His television appearances include: Comedy Tonight (FOX), The Paul Daniels Show (BBC), Knoff Hoff Show (ZDFTV), Mind Over Matter (ACTV), Best Trick Ever (ABC2 [2 episodes]) and dozens of others that include some of the highest rated television shows in Japan, Germany, Australia and England.
His live shows and seminars have literally been seen all over the world in both the largest and smallest nightclubs, hotels and theaters and of course Las Vegas Casinos and even an Off-Broadway show.
---
Date & Time:
Thursday December 14, 2017 at 8pm (doors open at 7pm)
Cost:
$20 per person (NO food or drink minimum)
Place:
The Turning Point Café
468 Piermont Ave
Piermont, NY 10968
(845) 359-1089
*NOTE: Show and cast are subject to change. You never know when one of our stars gets a sitcom, TV special or a million-dollar show. In those cases, we will find a suitable replacement.
Please follow and like us: