Advance tickets available: HERE.
(The ticketers are calling the show: MAGIC AFTER DARK VOL 9. Don't worry it is the correct show on 11/1/19 at the Turning Point.)
Halloween Magic Revue
This is going to be a fun night of magic, comedy, gore, and fright! We expect to have a review type show with 6-10 performers doing short shows in keeping with the theme and celebrating the holiday.
A full list of the performers will be announced closer to the date of the show as their holiday schedules permit.
John Pizzi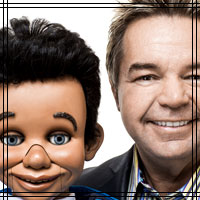 John Pizzi is a world class Ventriloquist, Magician and Comedian. He has opened for Jerry Vale, Johnny Maestro and the Brooklyn Bridge, Joy Behar, Weird Al Yankovic, The Trammps, The Regents, Al Martino, Clint Holmes and many others. He was a regular headliner at the Riviera Hotel in Las Vegas and he currently appears at the Borgata in Atlantic City.
His television credits include: America's Got Talent, Late Night with David Letterman, The Daily Show, America's Funniest People, Rascals Comedy Hour, and much more.
His high energy one-man shows have taken him to comedy clubs, resorts, colleges, and theaters across the United States. He is also a regular at the Friars Club in New York City and Los Angeles.
Colleen The Sideshow Queen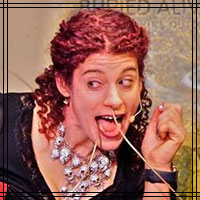 Colleen started out her magic career as "Bingo The Clown" where she mastered magic, juggling and many other circus skills. Since that time, she became a master of amazing magic, stunts and miracles of the human body that will have you gasp, cringe and laugh.
She later teamed up with Evil Dan to create the Psychic Sideshow which is a fun-filled, family-friendly trip down the carnival midway. They also appeared on The Tonight Show with Jay Leno where they presented a unique act which they will reproduce for us.
Evil Dan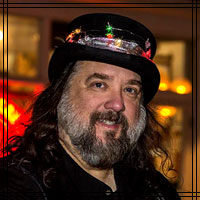 Evil Dan started out his career when his grandmother taught him to read palms. He now specializes in magic, mindreading, carnival cons, seances, sideshow stunts and other unique acts of the impossible and the bizarre.
He regularly stars and MCs Burlesque shows and co-stars with Colleen The Sideshow Queen in their Psychic Sideshow which is a fun-filled, family-friendly trip down the carnival midway. They also appeared on The Tonight Show with Jay Leno where they presented a unique act which they will perform for us.
David Corsaro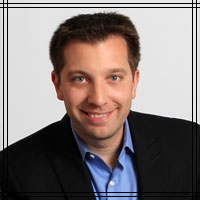 David Corsaro is a consummate professional who is equipped to entertain audiences as small as one to a theater of thousands. He is a regular MC and performer at New York City's longest-running Off-Broadway magic show and has performed his amazing feats of magic for Fortune 500 companies (Wrigley's, Panasonic, Nestle, and Viacom) as well as top music acts (Chicago, Earth Wind and Fire, and The Milwaukees).
David also donates his talent for a variety of charitable organizations such as Habitat for Humanity, Hurricane Sandy Relief and Lions International. David's personal brand of magic can be described as an enthusiastic blend of magic and comedy that will have you laughing while riveted to his every move.
He is also the producer of the annual Martinis and Magic benefit for the Juvenile Diabetes Research Foundation and the host of the web show for magicians, Time To Be Awesome.
Joe Silkie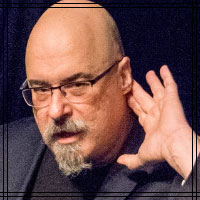 Joe Silkie has been a driving force in magic for many years and is know by many to be both an elegant performer of the classics, and the inventive creator behind powerful effects used by many successful magicians. Joe's artistic skills, however, tend to reflect best in his obscure and uncanny presentations that leave the audience both spooked and amazed. Joe is a co-founder of the Parlor of Mystery, Long Island's longest running magic show.
Kedar "CARDiologist" Sankholkar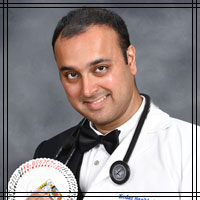 Dr. Kedar Sankholkar is a cardiologist in New York City who is passionate about empowering people to take their heart health into their own hands. When not treating patients, Kedar does magic both close-up and on stage. Through this art, he seeks to explore the limits (or lack thereof) of the human body and mind.
Bob Delaney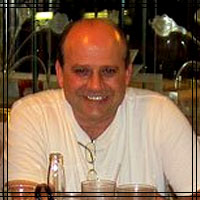 Bob Delaney is a popular New Jersey magician who specializes in family entertainment. He started performing as a kid while standing on a garbage can for the neighborhood children and later studied with pioneering magician Fred Elwood who taught him his entire act. Bob continues the tradition of presenting that very special show as a tribute to his mentor. It is a unique and magical performance using the cutest animals you will ever see.
Bob was the resident magician at the Resorts International Casino in Atlantic City where he regularly provided entertainment for the high rollers. For more than ten years now Bob has been a regular feature at New Jersey restaurants and now, with more than twenty-five years of performing experience, Bob delivers magical moments that last a lifetime.
Harvey Leeds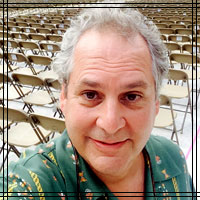 Harvey Leeds, retired from Sony Music & Entertainment, after 35 years as Senior VP of Radio Promotion and Marketing and then Senior VP of Artist Development. Leeds was responsible for the success of numerous careers including Boston, Cyndi Lauper, Gloria Estefan, Culture Club, Pearl Jam, Incubus, Rage Against the Machine to name a few. He is presently the Owner of Headquarters, a management and consulting firm within Live Nation, Inc. and manages Southside Johnny and the Asbury Jukes, Marky Ramone, Glint and the The Revel among others.
He has also had a lifelong passion for magic and comedy and will be making his on stage debut as a magician at Magic After Dark.
Meir Yedid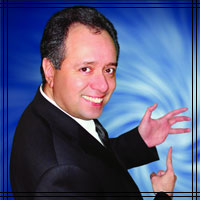 Meir Yedid has given a totally new interpretation to the phrase "sleight of hand." Disregarding the conventional accessories of the magician, Meir's nimble hands provide the setting and backdrop for a unique, visual and funny show.
His numerous awards include: Magician of The Year by SAMPA, he was the first person to ever win the Society of American Magicians Close-Up Magic Championship more than once, he was the Guest of Honor at the prestigious Obie's 4F Convention and most recently received a Christopher Foundation award for his contributions to magic. His television appearances include: Comedy Tonight, The Paul Daniels Show, Knoff Hoff Show, Mind Over Matter, Best Trick Ever and dozens of others that include some of the highest-rated television shows in Japan, Germany, Australia, and England.
His live shows and seminars have literally been seen all over the world in both the largest and smallest nightclubs, hotels and theaters and of course Las Vegas Casinos and even an Off-Broadway show.
Date & Time:
Friday November 1, 2019 at 8pm (doors open at 7pm)
Cost:
$25 per person (NO food or drink minimum)
Buy:
Advance tickets available: HERE.
(The ticketers are calling the show: MAGIC AFTER DARK VOL 9. Don't worry it is the correct show on 11/1/19 at the Turning Point.)
Place:
The Turning Point Café
468 Piermont Ave
Piermont, NY 10968
(845) 359-1089
Please follow and like us: