Our January 18 show will feature a star-studded cast of veteran magicians. Opening will be Chris Capehart who is a master magician and entertainer, next will be Bob Yorburg who is the only person to perform on the field of both Yankee Stadium and Shea Stadium between innings, and closing will be international star Peter Samelson who starred in three different one-man off-Broadway shows. Your host will be Meir Yedid.
---
Chris Capehart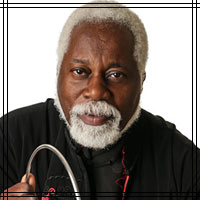 Chris Capehart is a master magician. He is respected throughout the world by his peers, applauded for his skills by the most famous of magicians and is sought after for repeat performances by his many clients. His quick comeback verbal skills have also made him an outstanding comedian.
He has done it all, starting out as one of the most popular and successful street performers in New York City, he now performs on the biggest stages, for the largest corporations, on cruise lines, and in his spare time entertains school children throughout the East Coast. He has been published and imitated throughout the world.
He is the winner of the Senator Crandall Award for Comedy and has been nominated for Parlor Magician of The Year, fifteen times, by the Academy of Magical Arts and Sciences in Hollywood. 
Bob Yorburg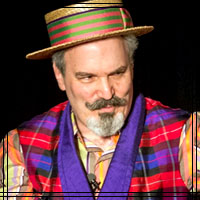 Bob Yorburg has been a long time professional magician who is the only person to perform illusions on the field of both Yankee Stadium and Shea Stadium between innings. He was the very first "Magic Burger King," he starred in the very first magic instructional video for the public, he has appeared in many television commercials and on TV shows, and is known for his traveling flea circus.
His current performing character is "Professor Phineas Feelgood" who performs fast-paced magic and comedy in the style made popular in the early days of Coney Island. 
Peter Samelson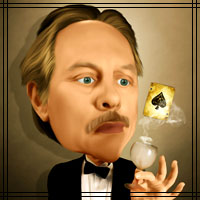 Peter Samelson is more than an illusionist, he is an artist who blends simplicity and sophistication to provoke thought and inspire wonder. The New York Times called him, "…the soft-spoken conceptualist of sorcery."
Peter also performs and designs for television, film and theater, creating magic for Sam Mendes' Cherry Orchard and Winters Tale, the national tour of Pippin, the musical Houdini, Tom Stoppard's Travesties, and the Menotti opera The Consul. With Hal Meyers, he created illusions for the films What About Bob and Whispers in the Dark. Mostly recently Peter designed for the Broadway shows Leap of Faith and Harvey.
As a theatrical performer he created and starred in three critically acclaimed one-man Off-Broadway shows; The Magician, PaperWork, and Radnevsky's Real Magic. He has appeared on NBC, ABC, CNN, CBS and FOX interview and news shows as well as the PBS special The Art of Magic. 
Meir Yedid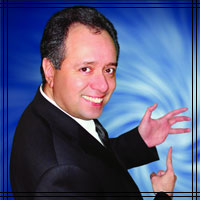 Meir Yedid has given a totally new interpretation to the phrase "sleight of hand." Disregarding the conventional accessories of the magician, Meir's nimble hands provide the setting and backdrop for a unique, visual and funny show.
His numerous awards include: Magician of The Year by SAMPA, he was the first person to ever win the Society of American Magicians Close-Up Magic Championship more than once, he was the Guest of Honor at the prestigious Obie's 4F Convention and most recently received a Christopher Foundation award for his contributions to magic. His television appearances include: Comedy Tonight (FOX), The Paul Daniels Show (BBC), Knoff Hoff Show (ZDFTV), Mind Over Matter (ACTV), Best Trick Ever (ABC2 [2 episodes]) and dozens of others that include some of the highest rated television shows in Japan, Germany, Australia and England.
His live shows and seminars have literally been seen all over the world in both the largest and smallest nightclubs, hotels and theaters and of course Las Vegas Casinos and even an Off-Broadway show. 
---
Date & Time:
Thursday January 18, 2018 at 8pm (doors open at 7pm)
Cost:
$25 per person (NO food or drink minimum)
Place:
The Turning Point Café
468 Piermont Ave
Piermont, NY 10968
(845) 359-1089
*NOTE: Show and cast are subject to change. You never know when one of our stars gets a sitcom, TV special or a million-dollar show. In those cases, we will find a suitable replacement.
Please follow and like us: