Our Present, Past & Upcoming Performers
---
Chris Capehart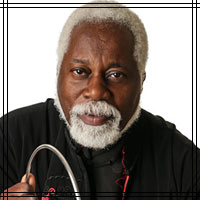 Chris Capehart is a master magician. He is respected throughout the world by his peers, applauded for his skills by the most famous of magicians and is sought after for repeat performances by his many clients. His quick comeback verbal skills have also made him an outstanding comedian.
He has done it all, starting out as one of the most popular and successful street performers in New York City, he now performs on the biggest stages, for the largest corporations, on cruise lines, and in his spare time entertains school children throughout the East Coast. He has been published and imitated throughout the world.
He is the winner of the Senator Crandall Award for Comedy and has been nominated for Parlor Magician of The Year, fifteen times, by the Academy of Magical Arts and Sciences in Hollywood. [1/18/18]
Denny Corby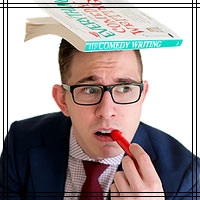 Denny Corby is a wildly successful magician, entertainer and keynote speaker. He performs regularly for a slew of corporate clients like Comcast, Tyson Foods, Berkshire Hathaway, BMW, MetLife, Lexus, and many others
Through appearances on major cable networks like Fox and NBC, Denny has graced television screens across the country. He's also put out an instructional DVD, Magic Tricks Now, showing people how to use some of his favorite tricks to impress their friends, family, coworkers and even strangers.
He is best described as a warm-hearted goofball who lives to make people laugh and see them smile. You'll never find him any happier than when he's cracking jokes and having fun with friends, family, and even complete strangers. [2/15/18]
David Corsaro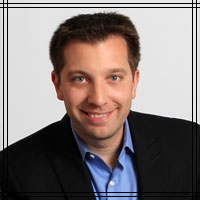 David Corsaro is a consummate professional who is equipped to entertain audiences as small as one to a theater of thousands. He is a regular MC and performer at New York City's longest running Off-Broadway magic show and has performed his amazing feats of magic for Fortune 500 companies (Wrigley's, Panasonic, Nestle, and Viacom) as well as top music acts (Chicago, Earth Wind and Fire and The Milwaukees).
David also donates his talent for a variety of charitable organizations such as Habitat for Humanity, Hurricane Sandy Relief and Lions International. David's personal brand of magic can be described as an enthusiastic blend of magic and comedy that will have you laughing while riveted to his every move.
He is also the producer of the annual Martinis and Magic benefit for the Juvenile Diabetes Research Foundation and the host of the web show for magicians, Time To Be Awesome. [11/30/17] 
Skip Daniels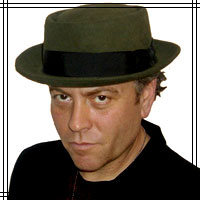 Known professionally as "The Prince Of Mystery," Skip's lifelong passion for magic has led to a very successful career with his very unique magical comedy performances at fairs, festivals and theatres throughout the United States. Based out of Boston, he is a regular fixture of the comedy club scene and can often be seen at the Comedy Studio in Cambridge.
Skip explained that his character is an orphan from Upstate New York who used to get locked up in the attic, where he found a magic book, so he taught himself magic. Then escaped because he was able to pick locks.
A Dartmouth Week review of his show explained, "The Prince of Mystery, as bitingly sardonic as he is whimsical, bedazzled the audience with feats of magic (and, presumably, mystery) all while swaggering across the stage to '80s standards. He was a big hit." [11/9/17] 
Evil Dan & Colleen The Sideshow Queen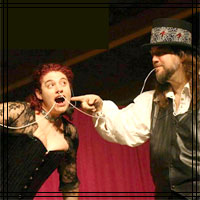 Evil Dan & Colleen will be presenting highlights from their Psychic Sideshow which is a fun-filled, family-friendly trip down the carnival midway, filled with Magic, Mind-Reading, Carnival Cons, Sideshow Stunts and More!
Evil Dan & Colleen The Sideshow Queen perform amazing magic, stunts and miracles of the human body that will have you gasp, cringe and laugh. They have been delighting audiences at festivals, conventions and theaters throughout the Northeast and have appeared on The Tonight Show with Jay Leno. [12/14/17] 
Bob Delaney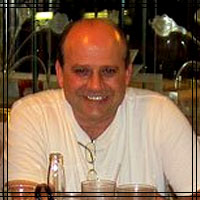 Bob Delaney is a popular New Jersey magician who specializes in family entertainment. He started performing as a kid while standing on a garbage can for the neighborhood children and later studied with pioneering magician Fred Elwood who taught him his entire act. Bob continues the tradition of presenting that very special show as a tribute to his mentor. It is a unique and magical performance using the cutest animals you will ever see.
Bob was the resident magician at the Resorts International Casino in Atlantic City where he regularly provided entertainment for the high rollers. For more than ten years now Bob has been a regular feature at New Jersey restaurants and now, with more than twenty-five years of performing experience, Bob delivers magical moments that last a lifetime.
Devlin
Devlin's performances can be traced to his South American roots, offering magic with a Latin flair.  Weaving his mysteries with the air and confidence of a matador. Among his many awards he received the Parent Assembly of the Society of American magicians highest honor, "Magician of the Year." He has appeared (and disappeared!) on stages from Hollywood's famed Magic Castle, to headlining in four of his own shows at Bally's, Claridge and Sands Casinos in Atlantic City and most recently at the Wyndham Crystal Palace Casino in Nassau, Bahamas. He landed a feature appearance playing himself on ABC's daytime drama "All My Children" leading to national exposure.
He is the star attraction on the Holland America Cruise Line, and his many performances onboard luxury ocean liners like the Queen Elizabeth II have taken him to all seven continents and around the seven seas. Devlin's attention to all details of his performance combine to give indelible impressions of flawless movement, fabulous music, and a highly professional interpretation of magic.
Will Fern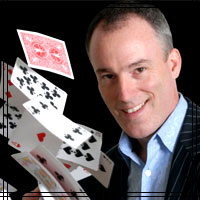 Will Fern has been a busy performer in and around the NYC area for more than twenty years. From corporate events to cruise ships and all manner of private affairs, Will has a trademark style combining good clean fun and amazing magic.
He spent several years honing his craft in Barbados, is a regular at the world-famous Magic Castle in Hollywood, and is best known among his peers for his strolling magic at all manner of affairs, in which he was crowned "International Champion" in 2011. [11/30/17]
David Garrity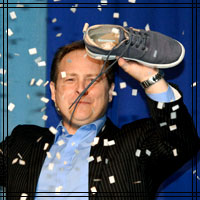 Illusionist David Garrity has been a star attraction at Six Flags New England for many years.
David performs more than 400 shows a year along the East Coast and internationally. His shows combine magic with music, pantomime, situational comedy and audience participation to create memorable evenings.
David regularly appears in theaters, theme parks, colleges, fairs, corporate functions and countless other events. He recently appeared at the Tropicana in Atlantic City, Center for Performing Arts at Rhinebeck, Mohegan Sun in Connecticut, National Theater in DC, and a tour of the exclusive resorts along the Riviera Maya in Mexico. As a magic consultant he has created custom events for Six Flags Entertainment, McDonald's Corporation and Viacom. [2/15/18]
Harrison Greenbaum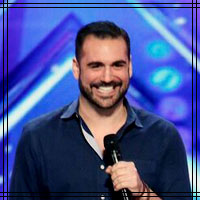 "The hardest-working man in comedy" (Time Out NY) and "One of the most unique acts you'll ever see" (AM New York), Harrison is one of Comedy Central's "Comics to Watch" and winner of the Andy Kaufman Award.
On television, Harrison has been featured on America's Got Talent, Last Comic Standing, Gotham Comedy Live, Brain Games and much more.
As a magician, Harrison was named one of "today's best" by Newsday and tours around the world as one of the stars of The Illusionists: Direct from Broadway, the biggest selling magic show in history.
Harrison's solo comedy and magic show, Harrison Greenbaum: What Just Happened?, was a sold-out smash at the Upright Citizens Brigade Theater and ran Off-Broadway for two months. [11/2/17] 
Harvey Leeds
Harvey Leeds, retired from Sony Music & Entertainment, after 35 years as Senior VP of Radio Promotion and Marketing and then Senior VP of Artist Development. Leeds was responsible for the success of numerous careers including Boston, Cyndi Lauper, Gloria Estefan, Culture Club, Pearl Jam, Incubus, Rage Against the Machine to name a few. He is presently the Owner of Headquarters, a management and consulting firm within Live Nation, Inc. and manages Southside Johnny and the Asbury Jukes, Marky Ramone, JD Simo, Matthew Curry, and Space Jesus, among others. He is also excited about working with a new emerging company in Oregon studying Psychedelic Therapy.
He has also had a lifelong passion for magic and comedy and will be making his on stage debut as a magician at Magic After Dark. [12/14/17]  
Mario Marchese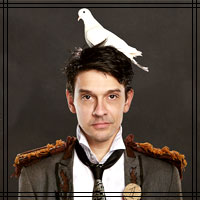 Mario "the Maker Magician" Marchese is a performer and inventor who creates his own props. He is known for his dedication to the Maker Movement and STEAM/STEM initiatives and his clever integration of DIY electronics and robotics into his performance. Despite his use of cutting edge technology, he never sacrifices the old-school slapstick vibe that audiences so love. Its vintage meets the future. Buster Keaton and Charlie Chaplin for the modern age, with a mad inventor twist.
Mario has made appearances on Sesame Street and Sunny Side Up on NBCUniversal's Sprout Channel. He is also the subject of award-winning indie documentary film, Building Magic.
Mario is currently a resident artist for New Victory Theater's LabWorks program, developing a new stage experience alongside Grammy award winning musician, Tim Kubart. Most recently, he was privileged to be a part of the creative team behind David Blaine's first ever North America tour. [11/2/17] 
Rich Marotta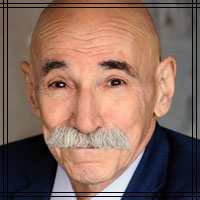 Rich Marotta has been a working professional for more than 40 years, has performed his act in all 50 states and in more than 20 countries.  He combines great comedy with impeccable magic.
His fast-paced comedy magic show has headlined comedy clubs for many years and he even starred in his own Off-Broadway show with his unique blend of hilarious stand-up comedy mind boggling magic.
His television credit include: Showtime's Comic Strip Live, HBO's Comedy On The Road, the Statler Brother's Show, Saturday Live, The Last Laugh and many others. [12/14/17]  
David Oliver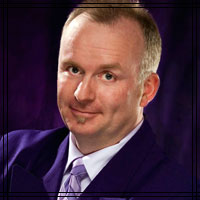 For more than 20 years David Oliver has entertained audiences on cruises, in hotels and at resorts to rave reviews. Universities, comedy clubs, cabarets and corporate events across the U.S. have asked David to come back and perform again, and again. His TV appearances include: The Early Show (CBS), Extreme Makeover: Home Edition (ABC) and a feature on the Discovery Channel.
In 2013 David took a short break from magic for recuperation and recovery after his double lung transplant. He is now better than ever and as Matt Lauer (Host of NBC's Today Show) described it… "The most amazing magic I've ever seen." [11/9/17]
John Pizzi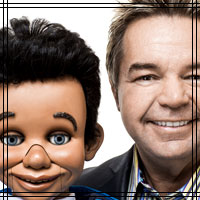 John Pizzi is a world class Ventriloquist, Magician and Comedian. He has opened for Jerry Vale, Johnny Maestro and the Brooklyn Bridge, Joy Behar, Weird Al Yankovic, The Trammps, The Regents, Al Martino, Clint Holmes and many others. He was a regular headliner at the Riviera Hotel in Las Vegas and he currently appears at the Borgata in Atlantic City.
His television credits include: America's Got Talent, Late Night with David Letterman, The Daily Show, America's Funniest People, Rascals Comedy Hour, and much more.
His high energy one-man shows have taken him to comedy clubs, resorts, colleges, and theaters across the United States. He is also a regular at the Friars Club in New York City and Los Angeles. [11/9/17] 
Ben Robinson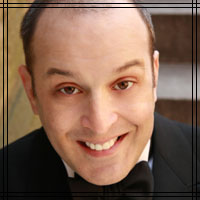 Ben Robinson came to magic at age seven and has since toured twenty-two counties entertaining an approximate three million people. At a command performance in Italy in 2015 he received a standing ovation from an international audience which spoke twelve different languages. He has appeared in seven original one-man shows and has written fourteen books.
After his first one man show, produced by Broadway and avant-garde legend Lyn Austin and her Music-Theater Group, The Hartford Courant head drama critic Malcolm Johnson wrote, Ben Robinson's silent, surreal illusions are must see entertainment. The New York Times wrote about his show at the Museum of the Moving Image, Ben Robinson is an internationally acclaimed master magician. He delighted the audience…
In 2017 Ben Robinson completed his WAM trilogy (Wonder, Artfulness, Mindfulness) and toured seventeen cities across North America, eliciting standing ovations at the Buster Keaton Centennial held in Muskegon MI, and in Victoria, BC. [2/15/18]  
Marc Salem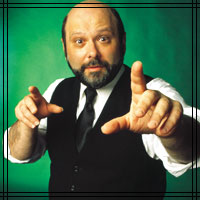 Marc Salem is one of the most sought-after entertainers and lecturers in the world. With sophisticated humor and dramatic impact, he will lead you through the incredible potentials and amazing possibilities of the mind. He can identify people and objects hidden by time and space. He can guide your thoughts and can even feel your emotions.
Marc has performed around the world, astounding and entertaining millions. His show Mind Games concluded two extended runs on Broadway to both critical and popular acclaim and he completed five sell-out seasons in London.
He has been on hundreds of television shows including two network specials of his own. He is the only mystery performer ever profiled on 60 Minutes with Mike Wallace. His book The Six Keys to Unlock and Empower Your Mind was a best seller, and his audience continues to grow. He is an inventor, critic, psychologist, entertainer, analyst, but cannot dance.[9/20/19]
Peter Samelson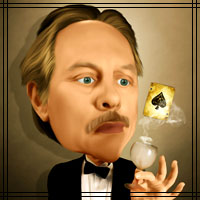 Peter Samelson is more than an illusionist, he is an artist who blends simplicity and sophistication to provoke thought and inspire wonder. The New York Times called him, "…the soft-spoken conceptualist of sorcery."
Peter also performs and designs for television, film and theater, creating magic for Sam Mendes' Cherry Orchard and Winters Tale, the national tour of Pippin, the musical Houdini, Tom Stoppard's Travesties, and the Menotti opera The Consul. With Hal Meyers, he created illusions for the films What About Bob and Whispers in the Dark. Mostly recently Peter designed for the Broadway shows Leap of Faith and Harvey.
As a theatrical performer he created and starred in three critically acclaimed one-man Off-Broadway shows; The Magician, PaperWork, and Radnevsky's Real Magic. He has appeared on NBC, ABC, CNN, CBS and FOX interview and news shows as well as the PBS special The Art of Magic. [1/18/18]
George Schindler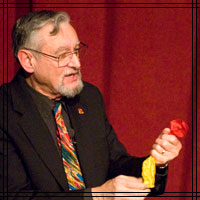 George Schindler is a national treasure and the current Dean of the Society of American Magicians. He has spent his entire life entertaining in every conceivable venue worldwide. He is an original MagiComedian who integrates comedy and ventriloquism with visual magic.
He used to tour with his World of Illusion show and has had a very successful career as a trade show performer and night club performer. His motto is: Entertainment First!
He wrote the bestselling books: Magic with Everyday Objects, Basic Balloon Sculpture, Ventriloquism: Magic With Your Voice, Presto! Magic For The Beginner and many others which inspired a generation of magicians. He served as the National President of the Society of American Magicians and is a member of the SAM Hall of Fame. You may also remember him as Shandu The Great in Woody Allen's New York Stories. 
Bill Schmeelk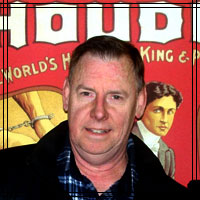 Bill Schmeelk is best known in the magic community as the illusion builder and creator for Doug Henning, Blackstone, David Copperfield, Criss Angel and just about every magician you ever heard of. He has also created countless illusions for Broadway and television shows. His busy schedule keeps him from performing his live shows, but he does sporadically make an appearance for special events.
Will Shaw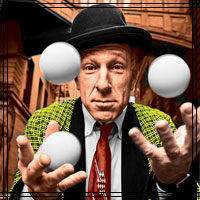 Will Shaw has been entertaining audiences as a comic juggler and variety artist since the early 1980s.  Originally learning his craft as a street performer in New York City, his distinct blend of technical skill and humor has been seen in almost every imaginable venue including the streets and nightclubs of New York and at festivals in Asia, Africa and South America. He has also appeared at The Kennedy Center in Washington D.C. and at Lincoln Center in New York City.
Will was an instructor at The Ringling Bros. and Barnum & Bailey Circus and was affiliated with New York's Big Apple Circus, representing them at special events and hospitals as a member of their "Clown Care Unit."
Will has also appeared in major motion pictures (Arthur II, Her Alibi…), national television commercials (IBM, Burger King, Pizza Hut…), and many variety and talk shows like, The Late Show with David Letterman, and The Daily Show with Jon Stewart. [12/14/17]  
Rocco Silano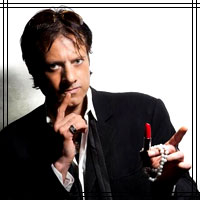 Early on in his career, Rocco studied under the legendary sleight-of-hand master Tony Slydini.  After winning the Golden Lion Award for stage and close-up magic from Siegfried & Roy in 1986, his career began to flourish as a magic teacher, innovator, and world class performer.
Rocco has probably won more major awards for his magic than anyone he is the recipient of the Merlin and Golden Lion Awards, a two-time winner of the coveted Manhattan Association of Cabarets Award, and has been nominated nine times as Magician of the Year by the Academy of Magical Arts in four different categories. He won two FISM World Championships awards (1994 in Yokohama Japan and 2006 in Stockholm, Sweden). He was most recently the Guest of Honor at Obie's 4F Convention which is the most prestigious gathering of close-up magicians in the world.
Rocco has appeared in the VH1 celebrity magic reality series, Celebracadabra where he was the adviser and guide for celebrity partner and 1st runner-up, Hal Sparks.
He just came back from performing hundreds of shows at the famed Studio City Casino in Macau followed by a 30-city theater tour throughout China. [11/2/17, 11/30/17] 
Joe Silkie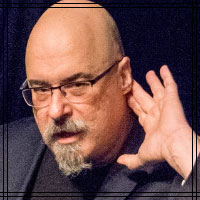 Joe Silkie has been a driving force in magic for many years and is know by many to be both an elegant performer of the classics, and the inventive creator behind powerful effects used by many successful magicians. Joe's artistic skills, however, tend to reflect best in his obscure and uncanny presentations that leave the audience both spooked and amazed. Joe is a co-founder of the Parlor of Mystery, Long Island's longest running magic show.
Thomas Solomon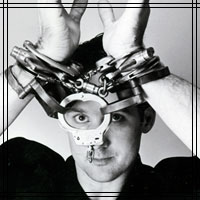 Thomas Solomon is an award-winning magician and escape artist who is known as "The World's Greatest Escape Artist." He is known for his handcuff escape from a twenty pound ball and chain at the bottom of the Hudson River; his escape after being chained to a weighted chair in the East River; underwater escapes in the Mississippi, Long Island Sound, the Potomac, Boston Harbor, Lake Michigan, et. al. He has freed himself from thousands of pairs of handcuffs including those that held Lewis Payne, a Lincoln assassination conspirator and famed outlaw, Billy The Kid.
His television appearances include his network television special "Thomas Solomon, The Escape Artist," "The Secret World of Magic and Magicians," The History of Magic," "No Jail Can Hold Me" and many others. He is the only escape artist to have entertained President Ronald Reagan and President George HW Bush at The White House where he escaped the handcuffs of the Uniformed Secret Service.
Thomas has performed 19 jailbreaks in his career and is the only escape artist to escape from Al Capone's jail cell in Philadelphia. His love of magic and escape artistry knows no bounds and he continues to present cutting edge artistic work that has his audiences standing and cheering.
Jim Spinnato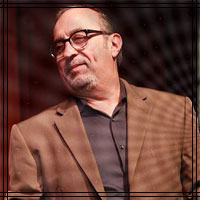 Jim Spinnato has been a fixture at both the Mohegan Sun Casino and Foxwoods Resort & Casino with his long running Hypnosis shows and Comedy Magic shows.
Before landing the prestigious casino gigs, Jim has appeared at comedy clubs, casinos, colleges, high schools, prep schools and at corporate events.  With everything from G-Rated to the "over 21" versions of his shows. In his spare time, he continues to appear at some of the largest theaters in New England as well as making may college appearances throughout the East Coast.
His corporate clients include: BIC Corporation, Bose, IBM, McDonald's, Meeting Planners Int'l, Frito Lay, Pfizer, Six Flags, American Lung Association, Ocean Spray, and many others. 
Meir Yedid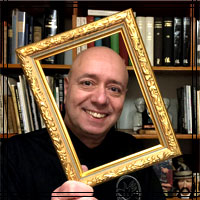 Meir Yedid has given a totally new interpretation to the phrase "sleight of hand." Disregarding the conventional accessories of the magician, Meir's nimble hands provide the setting and backdrop for a unique, visual and funny show.
His numerous awards include: Magician of The Year by SAMPA, he was the first person to ever win the Society of American Magicians Close-Up Magic Championship more than once, he was the Guest of Honor at the prestigious Obie's 4F Convention and most recently received a Christopher Foundation award for his contributions to magic. His television appearances include: Comedy Tonight (FOX), The Paul Daniels Show (BBC), Knoff Hoff Show (ZDFTV), Mind Over Matter (ACTV), Best Trick Ever (ABC2 [2 episodes]) and dozens of others that include some of the highest rated television shows in Japan, Germany, Australia and England.
His live shows and seminars have literally been seen all over the world in both the largest and smallest nightclubs, hotels and theaters and of course Las Vegas Casinos and even an Off-Broadway show. [11/2/17, 11/9/17, 11/30/17, 12/14/17, 1/18/18, 2/18/18]
Bob Yorburg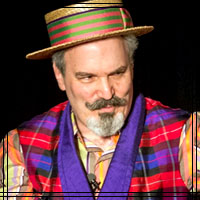 Bob Yorburg has been a long time professional magician who is the only person to perform illusions on the field of both Yankee Stadium and Shea Stadium between innings. He was the very first "Magic Burger King," he starred in the very first magic instructional video for the public, he has appeared in many television commercials and on TV shows, and is known for his traveling flea circus.
His current performing character is "Professor Phineas Feelgood" who performs fast-paced magic and comedy in the style made popular in the early days of Coney Island. [1/18/18]
---