► Get advanced tickets: HERE
A special one-night-only event. Joining Meir Yedid and Harvey Leeds will be some of their magical friends who promise a fun show with lots of magic and comedy.
If you have previously attended one of our Magic After Dark magic shows at the Turning Point you already know that you will be thoroughly entertained and mesmerized.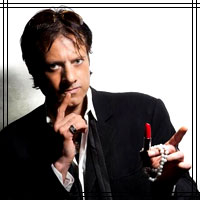 ► Rocco Silano
Early on in his career, Rocco studied under the legendary sleight-of-hand master Tony Slydini. After winning the Golden Lion Award for stage and close-up magic from Siegfried & Roy in 1986, his career began to flourish as a magic teacher, innovator, and world class performer.
Rocco has probably won more major awards for his magic than anyone he is the recipient of the Merlin and Golden Lion Awards, a two-time winner of the coveted Manhattan Association of Cabarets Award, and has been nominated nine times as Magician of the Year by the Academy of Magical Arts in four different categories. He won two FISM World Championships awards (1994 in Yokohama Japan and 2006 in Stockholm, Sweden). He was most recently the Guest of Honor at Obie's 4F Convention which is the most prestigious gathering of close-up magicians in the world.
Rocco has appeared in the VH1 celebrity magic reality series, Celebracadabra where he was the adviser and guide for celebrity partner and 1st runner-up, Hal Sparks. He just came back from performing hundreds of shows at the famed Studio City Casino in Macau followed by a 30-city theater tour throughout China.
To learn more about Rocco Silano go: HERE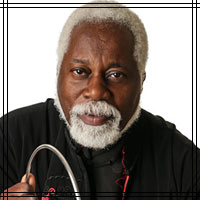 ► Chris Capehart
Chris Capehart is a master magician. He is respected throughout the world by his peers, applauded for his skills by the most famous of magicians and is sought after for repeat performances by his many clients. His quick comeback verbal skills have also made him an outstanding comedian.
He has done it all, starting out as one of the most popular and successful street performers in New York City, he now performs on the biggest stages, for the largest corporations, on cruise lines, and in his spare time entertains school children throughout the East Coast. He has been published and imitated throughout the world.
He is the winner of the Senator Crandall Award for Comedy and has been nominated for Parlor Magician of The Year, fifteen times, by the Academy of Magical Arts and Sciences in Hollywood.
To learn more about Chris Capehart go: HERE
► Harvey Leeds
Harvey Leeds, retired from Sony Music & Entertainment, after 35 years as Senior VP of Radio Promotion and Marketing and then Senior VP of Artist Development. Leeds was responsible for the success of numerous careers including Boston, Cyndi Lauper, Gloria Estefan, Culture Club, Pearl Jam, Incubus, Rage Against the Machine to name a few. He is presently the Owner of Headquarters, a management and consulting firm within Live Nation, Inc. and manages Southside Johnny and the Asbury Jukes, Marky Ramone, JD Simo, Matthew Curry, and Space Jesus, among others. He is also excited about working with a new emerging company in Oregon studying Psychedelic Therapy.
He has also had a lifelong passion for magic and comedy and tonight he will be making his on stage appearance as a magician.
To learn more about Harvey Leeds go: HERE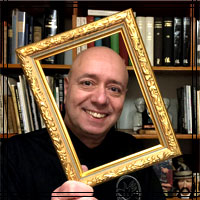 ► Meir Yedid
Meir Yedid has given a totally new interpretation to the phrase "sleight of hand." Disregarding the conventional accessories of the magician, Meir's nimble hands provide the setting and backdrop for a unique, visual and funny show.
His numerous awards include: Magician of The Year by SAMPA, he was the first person to ever win the Society of American Magicians Close-Up Magic Championship more than once, he was the Guest of Honor at the prestigious 4F Convention and most recently received a Christopher Foundation award for his contributions to magic. His television appearances include: Masters Of Illusion, Billy Buys Brooklyn, Comedy Tonight, The Paul Daniels Show, The Best Trick Ever and dozens of others that include some of the highest rated television shows in Japan, Germany, Australia and England.
His live shows and seminars have literally been seen all over the world in both the largest and smallest nightclubs, hotels and theaters and of course Las Vegas Casinos and even an Off-Broadway show.
To learn more about Meir Yedid go: HERE
► Date & Time:
Friday October 27, 2023 at 8pm (doors open at 7pm)
► Cost:
$30 ($31.80 with fees) per person (NO food or drink minimum)
Get advanced tickets: HERE
► Place:
The Turning Point Café
468 Piermont Ave
Piermont, NY 10968
Phone: (845) 359-1089
Web: www.piermont.club
*NOTE: Show and cast are subject to change. You never know when one of our stars gets a sitcom, TV special or a million-dollar show. In those cases, we will find a suitable replacement.
Please follow and like us: